pre-MBA internship
Internshala blog

Your favourite senior outside college
Pre-MBA internship – A Stepping Stone for Your Corporate Career
TL;DR: Got admission in a B-school but waiting for the session to begin? A Pre-MBA internship is your stepping stone to get into the corporate world! Apply to these great MBA internships and kick-start your management career.
Akshat had been pretty busy for the last couple of months- after appearing for a number of MBA entrance exams and intense GD-PI sessions, he finally got admitted into a reputed institute. The first semester is still a few months away and to use this time constructively (and not just sleeping or partying), he has decided to take a marketing internship at a startup.
A rising number of students, like Akshat, are opting for an internship after they grab a B-school admit. This phenomenon, known as Pre-MBA internship, has already been established in US and Europe where many companies and institutes have created intensive pre-MBA programs. With the fast growing startup ecosystem in India, many students are exploiting the opportunities to intern at a startup after they get admission into a B-school. Here are a few benefits of going for a pre-MBA internship:
1. A confident and self-assured personality:
After working on real projects and managing big responsibilities, you gain that sense of self-assurance which is normally not observed in students. Aakriti, for example, handled Ad-Sales during her internship and interacted with a lot of companies. That experience helped her while leading the organizing team and approaching sponsors for her college fest.
2. Relate to the theoretical concepts taught in the classroom:
Once you start your B-School journey, you'll get acquainted with case studies and Class Participation (CP) grade. After interacting with many professionals and handling various projects during your internship, you understand the nuances of running an organization. With a better understanding of the case studies, you are more likely to participate in the class activities, thereby improving your CP grade.
3. Clarity about the specialization you want to pursue:
You'll have to choose a specialization in the second year of your MBA. So, by doing an internship beforehand, you can test drive a potential field of interest. For example, a Marketing or Finance internship will help you understand the nuances of that particular specialization and clear any biases/stereotypes that you may have.
4. Get your finances in order:
You will be spending a huge amount on your MBA tuition fee. An internship is a great opportunity to earn a good stipend and lessen the financial burden on your parents; you won't need to depend on your parents for the monthly allowances. After all, a penny saved is a penny earned!
5. More ammunition to your application for MBA summer internship:
Having a bit of real-world exposure under your belt makes you more competitive and gives you an edge when you interview with recruiters for a summer internship at the end of your first year. Many times, the professional network you develop during your internship can even help you find a summer internship; you can even spend your summer at the same company if you had a good experience during your pre-MBA stint.
We hope this was useful and you grab a pre-MBA internship before embarking on your B-School journey; you can find some amazing management internships here .
If you are also planning to go for an MBA and have something to add, we would love to hear; please comment below.
Share on Facebook
Get Your Dream Internship
4 thoughts on "
Pre-MBA internship – A Stepping Stone for Your Corporate Career

"
Bharat Gupta

March 11, 2016 at 2:26 PM

How and from where can I do internship for BBA.

Reply

Internshala

March 11, 2016 at 2:51 PM

Hi Bharat,

To apply for awesome internships register with us using the following link –

http://internshala.com/registration/student

You can check internships in the field of management here –

http://internshala.com/internships/mba-internship

Apply to the ones which suit your profile the best.

Regards,
Team Internshala

Reply

Adharsh

August 17, 2016 at 7:56 PM

Where can we find Management consulting Internships?

Reply

Internshala

August 19, 2016 at 5:30 PM

Hi Adarsh,

To apply to awesome internships register with us using the following link –

http://internshala.com/registration/student

You can check internship in the field of Management here –

http://internshala.com/internships/keywords-management%20consultants

And apply to the ones which suit your profile the best.

Regards,
Team Internshala

Reply
Leave a Reply Cancel reply
How a pre-MBA internship at AppWorks helped shape my career goals
Thomas Jeng
September 19, 2017
in View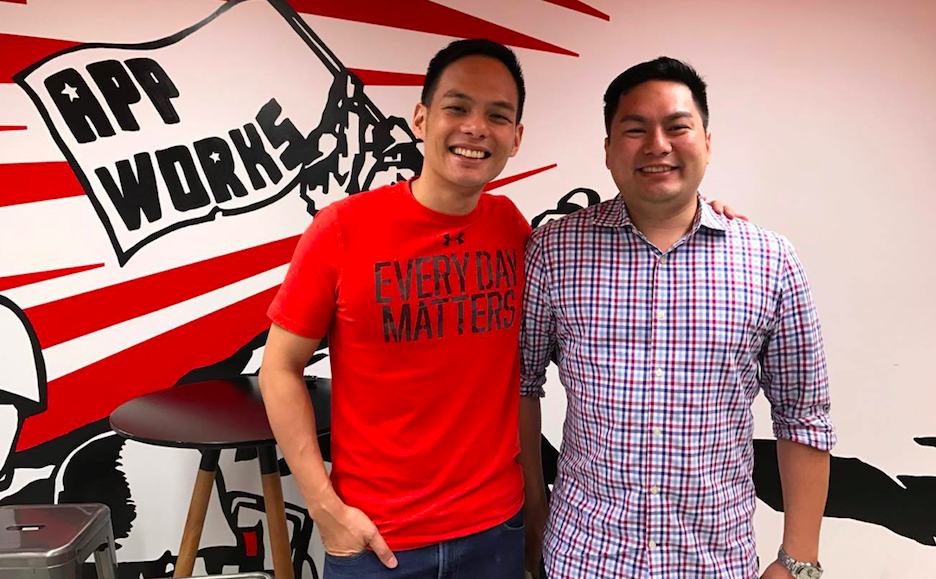 Thomas Jeng, Summer Associate (Pre-MBA internship)

Thomas Jeng is an incoming MBA student at the Yale School of Management (Class of 2019). Most recently, he was responsible for APAC advisory services in CEB's Financial Services practice. Previously, he was an Associate with BCG and also led business development for a boutique advisory firm in Washington, DC.
After I left my job as a management consultant to prepare for an MBA program, I was looking for something to do over the summer that let me to work with fresh ideas and young companies. Luckily, a friend connected me with AppWorks, a leading startup accelerator in Asia as well as an active early-stage venture capital firm located in Taipei, Taiwan, where I've been able to do exactly that as a Summer Associate.
Over the past two months, I've been able to get a much better understanding of:
The raw potential and challenges of technology startups

Venture capital logic and practices

The digital economy in Greater Southeast Asia
Getting to know technology startups
I previously worked primarily with large corporates in financial services and energy, which tend to be conservative and focused on stability. Working at AppWorks gave me a chance to learn firsthand about the needs of lean, rapidly-scaling tech startups.
In helping Jessica, our Associate, and Ching, an Analyst, to conduct investment due diligence on two emerging social networks, I analyzed user engagement, ARPU, CAC, and other metrics to assess their viability and growth prospects. I was also able to participate in detailed interviews with founders and their core teams. Hearing about their plans left me excited about their enormous growth prospects – something I rarely felt in working with established organizations.
This is not to say that the startups here are without challenges. Many teams were short on resources and management experience. For example, I had the opportunity to teach one founder how to use basic Excel functions – that definitely had never happened before in my previous work. Seeing the teams move forward usually meant seeing them struggle. But I also saw them learn and grow at incredible rates by working with AppWorks staff and using the Accelerator's resources.
Understanding venture capital logic
Given my relative lack of experience in dealmaking, I also appreciated getting an understanding of the venture capital investment process. By participating in weekly investment committee meetings, I saw how the AppWorks team sourced deals, conducted due diligence, determined valuations, and negotiated terms. While none of these concepts were totally foreign to me, seeing the process gave me a much better sense of how VC investors think, particularly about risk and returns.
I also learned a great deal by participating in AppWorks' weekly "VC Series," internal training sessions focused on teaching staff (including non-investment staff) about everything from DCFs to industry developments. As an example, during one session we worked together on an investment decision tree for an emerging consumer goods provider in Indonesia, laying the groundwork for fuller due diligence.
Building on the regular meetings, Partners Jamie and Joe kindly took the time to have lunch with me. I was able to use that one-on-one time to sharpen my understanding of industry trends and digital business models. I also appreciated that they helped me think through career decisions, pushing me to get involved with the tech industry in a way that will be most beneficial to my development.
Digital economy in Greater Southeast Asia
Working at AppWorks, I saw how the AppWorks team is working to realize their vision of embedding Taiwan in the Greater Southeast Asia tech ecosystem. AppWorks is increasingly promoting the accelerator abroad in places like Singapore, Jakarta, and Kuala Lumpur. Sitting in on interviews for the incoming Accelerator batch, I was impressed by how many applicants were from outside of Taiwan and already had a high opinion of AppWorks.
I was also able to work closely with the AppWorks team to drive the firm's efforts in Southeast Asia. In one project, I analyzed the retail SaaS landscape throughout the region, helping one of AppWorks' portfolio companies define their market entry strategy. In addition, I worked with Recruiting Specialist April to create a Summer Associate program aimed at international MBA students, and helped overhaul recruiting communications to be more attractive to talent with overseas experience.
Future planning
My time with AppWorks was quite short – only about two months – but I'm grateful to have gotten exposure to a wide range of activities and skillsets critical to the tech startup ecosystem. I'm also pleased that I was able to contribute to the firm's investment process and operations. Most importantly for me, though, was that working with AppWorks helped me gain clarity into what I want to do following the MBA. My experiences here have persuaded me to commit myself to working hands-on in this most exciting of industries.
I would strongly encourage anyone with even a passing interest in the tech industry in Asia to take a close look at AppWorks career opportunities — they are currently hiring Associates , Analysts and Summer Associates 2018 (MBA internship).
Recent Posts
Back to Basics with Email Marketing
Why Taiwan is poised to power the region's AI economy
Blockchain 新創都該思考的五個題目
AsiaYo 如何運用人工智慧加速前進,從台灣出發,摘下亞洲住宿訂房平台之冠
獲利 ≠ 有錢,創業家不能忽略的現金流管理
站在區塊鏈的翅膀上,Standard Kepler 要成為數位金融專家
The Reign of Peng: Is Lucy what Lazada needs?
AppWorks Demo Day #16 驚艷登場,28 支國際新創聲勢驚人!AppWorks 生態系總估值破 17 億美金,持續整合大東南亞市場
Introductions to the startups pitching on AppWorks Demo Day #16
「阿里十八羅漢」彭蕾帶著千億資金上任,LAZADA 如何爭霸大東南亞?
Topics
Accelerator (35)
Events (40)
General (1)
Investment Thesis (10)
Investments (25)
Join Us (41)
School (13)
Team (6)
View (96)
Contact
110 台北市基隆路一段 178 號 6F
FB: AppWorks
G+: AppWorks
THE BOOTH EXPERIENCE
Search
Tag Archives: Pre-MBA Internship
Admissions , Boothie Life , BoothMBAs , Careers and Recruiting , Entrepreneurship @ Booth , Outside the Classroom
Booth Startup Summer
The Booth Experience
Leave a comment
This summer, 24 members of the Class of 2019 got a head start to their Booth experience through the pre-MBA program called Startup Summer. Across the globe, soon-to-be Booth students were paired with Booth-founded startups to explore their entrepreneurial function and industry goals. Cofounded by Booth alumna Andrea Sreshta, '16, LuminAID is a women-founded Chicago-based startup that makes solar-powered inflatable lanterns for disaster relief and outdoor recreation. Find out what incoming Booth students Erich Bao, Jessica Goldberg, and Michael Hull had to say about their experience at LuminAID, and how it will impact their time at Booth going forward.
Continue reading Booth Startup Summer →
Careers and Recruiting , Student Groups
Bringing the Harvest Home: A Pre-MBA Internship at a Food Startup
The Booth Experience
Leave a comment
Emily Wang is a first year MBA student from Detroit, Michigan. A graduate of the University of Michigan, Emily worked at Deloitte Consulting in the Strategy & Operations practice prior to coming to Booth. Her professional interests center around food and healthcare, and she plans to pursue concentrations in Strategic Management, Finance, and Entrepreneurship at Booth. Her hobbies include playing ukulele, running, and cooking.
Below, Emily shares her pre-MBA internship experience with a Bay area food delivery startup. While pre-MBA internships are neither coordinated by Booth nor necessary to successfully make a big career shift, Emily took advantage of some free time this summer to get some entrepreneurship experience to help her refine her goals for professional development at Booth.
–Matt
A few years ago, I came across a book called The Omnivore's Dilemma by Michael Pollan. Reading it made me realize that I was deeply passionate about the interaction between health and the environment. I decided that bringing positive change to the food industry would be one of my long-term goals.
I kept this goal in mind when choosing which business schools to apply to. When I learned that Booth students had recently started a Food, Environment, Agribusiness, and Development(FEAD) group, I knew that I would find a community of people here with similar professional interests to build a strong network of colleagues during and after my MBA. Upon my acceptance, I decided to use the summer to gain some experience in the food industry, so that I could make the most of my time at Booth.
Through my own network, I was able to secure an internship at LolaBee's Harvest , an online farmer's market startup in the Bay Area. LolaBee's Harvest aims to connect local and organic producers with consumers through its online platform and home delivery system. During my internship, I was responsible for all of the company's marketing and supported the CEO in her fundraising efforts. Through this experience, I gained a good understanding of the competitive landscape around the grocery delivery business, as well as the ecosystem of entrepreneurs in the Bay Area at large.
Now, having spent almost two months at Booth, I greatly appreciate the experience of having worked at a startup in the food sector before coming to school. For one, having a deeper level of focus has allowed me to better utilize the excellent resources provided by Booth Career Services, such as the Industry Immersion program during Orientation and ongoing Corporate Conversations which bring a wide variety of companies to campus. Secondly, I am better at articulating my interests to my classmates and Booth alumni, who are deeply involved in entrepreneurial communities and have done an amazing job connecting me with people who share my passion. Because of these two factors, I feel prepared and incredibly excited to kick off my search for startup internships in the coming months!
Booth Beginnings: My Pre-MBA Entrepreneurial Internship
The Booth Experience
Leave a comment
Andrew Edelman is a first year MBA student at Booth from Boston, MA.  He graduated from Davidson College, where he captained the men's swimming team, and then worked in investment banking and alternative investment management. At Booth, he plans on pursuing concentrations in Entrepreneurship, Finance, and Strategic Management.  He and his wife are expecting their second son any day now and are looking forward to actually being able to sleep again one day in the distant future.  He enjoys keeping up-to-date on the latest tech trends, playing beach volleyball, and trying out local craft breweries. Follow him on Twitter ( @AceEdelman )!
Below, Andrew shares his pre-MBA internship experience with a Booth-founded startup. While pre-MBA internships are neither coordinated by Booth nor necessary to successfully make a big career shift, Andrew took advantage of some free time in Chicago this summer to get some entrepreneurship and marketing experience as part of his professional development at Booth.
–Matt
***
Immediately after attending Admit Weekend this past April, my mind was made up.  Blown away by the impressive faculty, successful students, and stunning Harper Center facilities, I decided to forever alter my career path and accept my admission to Chicago Booth.  With that choice came the quick realization that it meant leaving my finance job where I had just been promoted and moving my family from Charlotte to Chicago.  However, these were minor sacrifices to make given the endless opportunities Booth offers for someone like me looking to make a big career change from finance to tech.
To give my pregnant wife, two-year old son, and myself time to settle into our new city before Autumn quarter, I decided to resign from my job a little early to move out to the Midwest.  Wanting to spend my summer doing a little more than eating deep dish pizza and drinking Goose Island beer on one of the many gorgeous beaches along Lake Michigan, I began searching for an internship that could broaden my perspective and further enhance my skill set.
I made a connection with Tricia Felice, a rising second-year student at Booth who was participating in the Polsky Center Accelerator Program , which gives ten student teams the opportunity to work on their businesses during the summer in a collaborative and dynamic environment.  Needing help with business development and marketing for her startup, Vintage , Tricia was eager to have an incoming Boothie join her small team.  As an aspiring career switcher hoping to transition from financial services to the tech industry, it was a unique opportunity to work at a startup and begin developing new skills before even going to my first class.
Vintage brings generations together through storytelling by creating professionally edited "vignettes" to capture the best moments and memories of older adults and celebrate their legacies.  I was tasked with leading efforts in "business development," something with which I had little experience.  In this context, I developed a keen understanding of our target market and created a well-defined product offering.  I also worked on bringing additional exposure to Vintage through online marketing and beat-the-pavement sales tactics.  Part of this exercise involved my first real exposure to search engine optimization (SEO) and Google AdWords, which was a great learning experience.
One of the things I loved most about working for an early stage startup was the opportunity to be intimately involved in shaping the direction of the company.  Throughout the summer, I was able to give my opinion about the business or our approach to a certain task and not only have it be heard, but be influential.  I strongly suspect this is a feeling I will become quite accustomed to during my two years at Booth as there are a plethora of opportunities to generate significant impact, from participating in Management Lab to joining the Graduate Business Council . I was just elected President of the Davis Cohort , so I am looking forward to making an impact on student life as well.
The support these startups received as part of the Polsky Center Accelerator Program was also extremely impressive.  Teams received funding, office space, access to Polsky Center staff, coaching from faculty (including Waverly Deutsch and Bob Rosenberg ), and mentorship from alumni entrepreneurs and Chicago-area investors.  My favorite part of the summer program was weekly teach-in sessions with area entrepreneurs, which really showcased Booth's success developing entrepreneurial talent.  We met in small groups with Matt Maloney ('10), the Founder and CEO of GrubHub, and Jon Morris ('05), the Founder and CEO of Rise Interactive, both of whom started their companies through the New Venture Challenge while at Booth.  We also had access to 1871 , the preeminent co-working space in Chicago that provides startups with programming, educational resources, space, and access to a community of like-minded entrepreneurs.
This pre-MBA internship was a rare opportunity to develop my skills in an environment that fostered creativity while jump-starting my Booth experience.  I'm starting classes this week with a strong understanding of the resources available to entrepreneurs on campus, a growing network of current students and alumni, and additional hands-on experience that will contribute to my career aspirations.  Plus, I learned how to navigate via public transit down to Hyde Park—I will be my class's expert on the differences between the express and local trains!  Overall, in addition to a transformative pre-MBA professional experience, I was able to enjoy a wonderful summer exploring all that Chicago has to offer.
Summer Internship Series: Pre-MBA Internship
The Booth Experience
1 Comment
Incoming Class of 2014 student Rob Mazzoni took it upon himself to secure an internship this past summer at a startup in San Francisco called Airtime. He reached out to TBE to discuss his experience there and what his key take-aways are.
Continue reading Summer Internship Series: Pre-MBA Internship →
STAY IN TOUCH WITH US
Categories
Learn more about:
Internship
Student Groups
Booth Partners
Pay it Forward
community
#theboothexperience
Trips
student life
#whybooth
Booth Community
Start-up
Entrepreneurship
classes
Travel
Why Booth
Boothie Life
Flexible Curriculum
Recruiting
Booth bloggers
Random Walk
life in chicago
Booth Trips
NVC
Booth life
Summer Internship
Social Impact
Booth student groups
Marketing
academics
LEAD
Leadership
Internships
Chicago
careers
treks
Career Services
Outside the Classroom
Career Switching
Why are you here and not somewhere else?
Booth Alumni
Admissions
Booth Travel
New Venture Challenge
life at booth
career
My Tweets
Official Student Blog for Chicago Booth. Here we talk about our experience and share stories about our time at Booth.