Search
Skip to content
Facebook
Twitter
Instagram
Pinterest
Email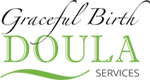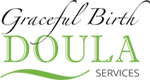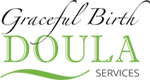 BIRTH CLASSES & WORKSHOPS
Equipping Parents With Practical Tools
At Graceful Birth our goal is to equip parents-to-be with practical tools and information to help foster a better birth and postpartum experience.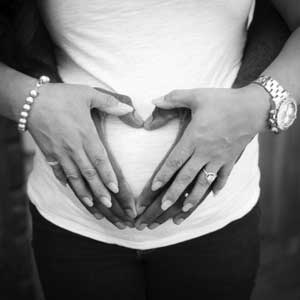 Six Hour In Person Childbirth Prep Workshop – Covering the Basics of Childbirth.
Plus An Extensive Manual with Online Videos and Worksheets,
This six hour class is designed to equip couples with well-rounded childbirth information. This class will also spend a significant amount of time focusing on relaxation techniques from various sources including Lamaze®, HypnoBirthing® and Birthing from Within®. You will also learn and practice massage techniques, and breathing exercises to help prepare the mind and body for childbirth. We will be working towards an understanding of the Natural Childbirth method. This class will also provide the birth companion with tips on how to help the labouring mom stay comfortable and focused during labour and birth.
Other topics we will touch on:
The stages of labour. How do I know I'm in labour?
Understanding "labour room" terminology. What's happening to my body in labour?
Medical options for pain management. What are my pain medication options at the hospital?
Postpartum recovery. How long will it take for my body to heal after I have a baby?
All prenatal material will be provided, including an extensive online program which covers topics not included in class.
PRIVATE CLASS
Contact us to set up a date
—
—
This workshop will prepare you for your new baby and breastfeeding.
NEWBORN, SLEEP, AND BREASTFEEDING WORKSHOPS
Newborn Care and Infant Sleep
Topics covered:
Newborns – the first few weeks of life
Diapering options and how to care for your newborn's delicate skin
Bathing
Safe sleep and SIDS
Bowel and bladder function
Breathing
Newborn senses
Eating how to know your baby is getting enough
Normal infant sleep patterns
Myths of infant sleep vs reality
Ensuring safe sleep
Parenting to sleep tools
Tricky times and sweet spots of infant sleep
Healthy family balance
GROUP CLASS
Sunday May 27th, 2018
Maximum of 4 couples- Space is limited
PRIVATE CLASS Starting at
Contact us to set up a date
——–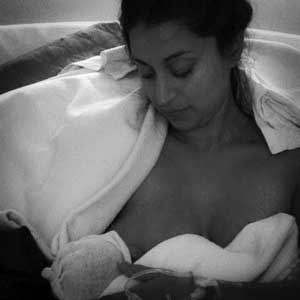 Some people have an idealized view of breastfeeding as a simple, instinctive, natural process. And in some respects it is, but it is also a skill that needs to be learned. Together with your baby, you will learn to breastfeed.
Topics covered are:
›Benefits of breastfeeding
›Barriers to breastfeeding
Breast anatomy
Attachment
Feeding positions
Signs of effective breastfeeding
Common breastfeeding challenges
Recommendations
Other options if breastfeeding is not possible
Storage of breastmilk
Resources
GROUP CLASS
May 27th, 2018
Maximum of 4 couples- Space is limited
PRIVATE CLASS Starting at
Contact us to set up a date
—
Small Group Weekend Package Includes Childbirth Prep, Infant Care/Sleep, and Breastfeeding Class – SAVE 10%
May 26 and 27th, 2018
10:00 am – 3:00 pm
Private Weekend Package Includes Childbirth Prep, Infant Care/Sleep, and Breastfeeding Class – SAVE $50
Contact Us to Schedule a Weekend
—
What Our Clients Say About Our Classes:
My husband and I attended a private one-day prenatal course given by Grace. I can't believe how much information we covered and we were still able to get all our questions answered. Having our class in a private setting allowed for more one on one attention and we were able to customize our class to exactly what we wanted to cover. Grace is warm and hospitable and we would recommend her services to anyone preparing for both the pre- and postnatal experiences. A huge thanks to Grace!
— Andrea & Don

OUR SERVICE AREA: Servicing families in their home and in hospitals in the Halton Peel Region including: Mississauga, Brampton, Milton, Oakville, Burlington, Etobicoke and the Toronto area.
OUR SERVICES: Birth & Labour Doulas, Postpartum Doulas, Placenta Encapsulation, Infant Sleep Specialist, Night Doulas / Nanny, Childbirth Education Classes, Breast Feeding Support, and Natural Childbirth Support
TAGS: Postpartum, Birth, Labour, Pregnancy, Breastfeeding, Support, prenatal lactation, consultant, consultation, doula, doulas, services, doula, placenta encapsulation, caesarian, help, educator, newborn, baby, child, natural-birth, epidural, c-section, anxiety, vagina breast, nipples, soar, mastitis, hospital, families, delivery, confidence, parenthood, encouragement, hypnobirthing, hypnobabies, contractions, cord clamping, medical, techniques, doulacare, bonding, compassionate, engorgement, latch
Home
About us
Search
Add or Update
24/7 Breastfeeding Support
Search
HOW TO SEARCH (VIDEO)
There are different ways you can search for breastfeeding support services in Ontario
Search results

Displaying all possible results.

Click program name below for more details.
PHU Prenatal Classes – Kapuskasing

4 Ash Street
Kapuskasing
P5N 2C8


705 335-6101 or 1-800-461-1818

http://www.porcupinehu.on.ca/en/your-family/healthy-pregnancy/general-prenatal-c…

PHU Prenatal Classes – Moosonee

38 Revillion Road
Moosonee
P0L 1Y0


705 336-2294 or 1-800-461-1818

http://www.porcupinehu.on.ca/en/your-family/healthy-pregnancy/general-prenatal-c…

PHU Prenatal Classes – Timmins

169 Pine Street S
Timmins
P4N 2K3


705 267-1181 or 1-800-461-1818

http://www.porcupinehu.on.ca/en/your-family/healthy-pregnancy/general-prenatal-c…

Port Hope Community Health Centre

99 Toronto Road
Port Hope
L1A 3S4


905-885-2626 or 705-932-3129

PPH Adult Prenatal Classes – Brampton


Brampton


905 799-7700 / Caledon residents call free of charge: 905 584-2216

http://www.peelregion.ca/health/family-health/during-pregnancy/classes-programs/…

PPH Adult Prenatal Classes – Caledon


Caledon


905 799-7700 / Caledon residents call free of charge: 905 584-2216

http://www.peelregion.ca/health/family-health/during-pregnancy/classes-programs/…

PPH Adult Prenatal Classes – Mississauga


Mississauga


905 799-7700 / Caledon residents call free of charge: 905 584-2216

http://www.peelregion.ca/health/family-health/during-pregnancy/classes-programs/…

PPH Breastfeeding Clinic – Brampton

150 Central Park Drive
Brampton
L6T 2T9


905 799-7700 / Caledon residents call free of charge: 905 584-2216

http://www.peelregion.ca/health/family-health/breastfeeding/index.htm

PPH Breastfeeding Clinic – Caledon

905 799-7700 / Caledon residents call free of charge: 905 584-2216

http://www.peelregion.ca/health/family-health/breastfeeding/index.htm

PPH Breastfeeding Clinic – Mississauga/Central Parkway W

150 Central Parkway West
Mississauga
L5B 3X9


905 799-7700 / Caledon residents call free of charge: 905 584-2216

http://www.peelregion.ca/health/family-health/breastfeeding/index.htm

PPH Breastfeeding Clinic – Mississauga/Meadowvale Town Centre CIR

6975 Meadowvale Town Centre Circle, Unit 3
Mississauga
L5N 2W7


905 799-7700 / Caledon residents call free of charge: 905 584-2216

http://www.peelregion.ca/health/family-health/breastfeeding/index.htm

PPH Breastfeeding Companions – Brampton


Brampton


905 799-7700 / Caledon residents call free of charge: 905 584-2216

http://www.peelregion.ca/health/family-health/breastfeeding/resources/

PPH Breastfeeding Companions – Caledon


Caledon


905 799-7700 / Caledon residents call free of charge: 905 584-2216

http://www.peelregion.ca/health/family-health/breastfeeding/resources/

PPH Breastfeeding Companions – Mississauga


Mississauga


905 799-7700 / Caledon residents call free of charge: 905 584-2216

http://www.peelregion.ca/health/family-health/breastfeeding/resources/

PPH Breastfeeding Telephone Support – Brampton


Brampton


905 799-7700 / Caledon residents call free of charge: 905 584-2216

http://www.peelregion.ca/health/family-health/breastfeeding/resources/index.htm

PPH Breastfeeding Telephone Support – Caledon


Caledon


905 799-7700 / Caledon residents call free of charge: 905 584-2216

http://www.peelregion.ca/health/family-health/breastfeeding/resources/index.htm

PPH Breastfeeding Telephone Support – Mississauga


Mississauga


905 799-7700 / Caledon residents call free of charge: 905 584-2216

http://www.peelregion.ca/health/family-health/breastfeeding/resources/index.htm

PPH Healthy Babies Healthy Children – Brampton


Brampton


905-799-7700, Caledon residents call free of charge at 905-584-2216

http://www.peelregion.ca/health/great-beginnings/hbhc.htm

PPH Healthy Babies Healthy Children – Caledon


Caledon


905-799-7700, Caledon residents call free of charge at 905-584-2216

http://www.peelregion.ca/health/great-beginnings/hbhc.htm

PPH Healthy Babies Healthy Children – Mississauga


Mississauga


905-799-7700, Caledon residents call free of charge at 905-584-2216

http://www.peelregion.ca/health/great-beginnings/hbhc.htm

PPH Healthy Start Program – Brampton


Brampton


905-799-7700, Caledon residents call free of charge at 905-584-2216

http://www.peelregion.ca/health/family-health/during-pregnancy/classes-programs/…

PPH Healthy Start Program – Caledon


Caledon


905-799-7700, Caledon residents call free of charge at 905-584-2216

http://www.peelregion.ca/health/family-health/during-pregnancy/classes-programs/…

PPH Healthy Start Program – Mississauga


Mississauga


905-799-7700, Caledon residents call free of charge at 905-584-2216

http://www.peelregion.ca/health/family-health/during-pregnancy/classes-programs/…

PPH Online Prenatal Education – Brampton


Brampton


905 799-7700 / Caledon residents call free of charge: 905 584-2216

http://www.peelregion.ca/health/family-health/prenatalhealthmatters/

PPH Online Prenatal Education – Caledon


Caledon


905 799-7700 / Caledon residents call free of charge: 905 584-2216

http://www.peelregion.ca/health/family-health/prenatalhealthmatters/
Pages
« first
‹ previous
…
22
23
24
25
26
27
28
29
30
…
next ›
last »
Skip to main content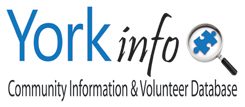 York Info Community Information and Volunteer Database
Record Details
York (Region of). Public Health
Site: Administrative Centre
Service: Prenatal Classes
Record Added
Add Record |
Suggest Update
|
| Print Version (New Window)
Suggest New Volunteer Opportunity
Record #: NKT0457
Last Modified:

27 Jul 2018

Last Full Update:

10 May 2018
Record Details
Alternate Name
Region of York ; Regional Municipality of York ; York Region
Toll Free Phone
1-800-361-5653
TTY Phone
1-866-512-6228
E-Mail

[email protected]

Website
www.york.ca/wps/portal/yorkhome/health/yr/prenatalandnewborns/prenatalclasses/prenatalclasses
Funding
Regional / Municipal ; Fees
Description (Service)
prenatal classes for expectant parents designed to support pregnant women and their partners/support persons including:

Evening or weekend in-person Prenatal classes: teaches expectant parents about labour, birth and how to care for newborns;

Online Prenatal Program: interactive online prenatal classes * includes pictures, videos, text and quizzes * designed to help women and their partners or support persons prepare for labour, childbirth and caring for their new baby;

Prenatal Breastfeeding Classes : Prenatal breastfeeding classes for expectant mothers and their partners * course delivered by nationally accredited La Leche League Canada Leaders (breastfeeding educators);

All Babies Count free weekly prenatal nutrition program for women who need extra support during pregnancy * nutrition, pregnancy and parenthood with public health nurses and nutrition educator * translator and child care worker on site * transportation may be available for participants * in partnership with Rose of Sharon and Social Enterprise for Canada

Hours
Hours vary according to program – see website for details
Areas Served
York Region ; In-person prenatal classes are offered at the following locations:

York Region Admin Centre
17250 Yonge St, Newmarket, Ontario, L3Y 4W5 –

York Region Markham Office
4261 Hwy 7, Unionville, Ontario, L3R 9W6 –

York Region South Services Centre
50 High Tech Rd, Richmond Hill, Ontario, L4B 4N7 –

York Region Vaughan Office
9060 Jane St, Concord, Ontario, L4K 2M9
Eligibility
Expectant mothers living in York Region and their partners * All Babies Count for pregnant women who need extra support, call to determine if eligible 1-877-516-3715
Application
Registration required * Register online or call to register * For breastfeeding classes in Markham, email [email protected] * For breastfeeding classes in Newmarket, contact Denise at 905-252-5447 or [email protected] * for All Babies Count call 1-877-516-3715
Languages
English ; Chinese (Cantonese) ; Chinese (Mandarin) ; In-person classes offered in English, Cantonese or Mandarin – see online registration for details
Fees
Program – In-person prenatal classes: $45.73 – Price includes expecting mom and one support person ; None – Online courses and breastfeeding courses are offered free of charge
Site Location
Various locations around York Region
Located In Community
Newmarket
Intersection
Yonge St and Davis Dr
Physical Access
Fully Accessible ; Designated parking at entrance ; Wheelchair accessible automatic main entrance ; Dedicated accessible washroom with all features ; No elevator needed: all classes on main floor * If accommodations required to assist with in-class learning due to a disability please contact TTY 905-762-0401 ( for the deaf or hard of hearing) or 1-877-464-9675, ext. 74875
Service Categories
Breastfeeding Support Programs ; Childbirth Education
Suggest New Organization or Program
Suggest New Volunteer Opportunity
East Gwillimbury Public Library
Whitchurch-Stouffville Public Library
For more resources and 24/7 live help, contact 211 Ontario