Skip to main content
How can we help?
How do I make a Teaching Video Introduction?
---
How to make an introduction video?
Take a few minutes to plan an interesting, professional, and memorable video (1 to 4 minutes) to let potential students know why they should choose you!
Step 1: Watch some Good Examples
It is quite easy to make a basic video that looks great. Teachers who have more time and effort to invest in their videos might get some good ideas from the "excellent" or "advanced" examples.
Good video examples:
"Good"
"Excellent"
"Advanced"

Learn Italian on italki with Alice

Learn Arabic on italki with Sara

Learn French on italki with Lucas

Learn English on italki with Regan

Learn Portuguese on italki with Getulio

Learn French on italki with Anaïs

 

It isn't difficult to create a basic video that leaves a good impression.
Choosing a nice setting for your video or adding subtitles helps a lot! 
Extra planning and editing can really make your video stand out to new students.
Requirements for all videos:
YOU MUST: Appear in the video. Students want to know who their teacher is and hear the language they are about to learn. It's important to represent yourself truthfully to students.
YOU MUST: Speak in all the languages that you have listed as "Native" or "C2" in the video. Your languages listed as "Native" and "C2" will be set as your teaching languages. italki requires teachers to demonstrate their ability to speak these languages fluently in the video. 
DO NOT: Provide personal contact information – Your video will be available to people on the internet, so protect your own privacy.
DO NOT: Advertise or promote other services in your video
DO NOT: Use copyrighted music or any media for which you do not have the rights.
DO NOT: Shoot vertical/square video with your smartphone camera. Learn more  

horizontal video

vertical video

square

 video
Step 2: What should you say?
Create a script and practice.
Your video is where you get to show students who you are. Be creative, and please include the following.
1) Answer these two questions
Who are you?
Introduce yourself. What is your name, and what languages do you speak? If you have credentials, work experience, or other interesting backgrounds, feel free to share that.
What are your lessons like?
What do you enjoy about teaching, do you have a preferred method, and what is your attitude towards language teaching?You might include specific details about the activities you do during lessons, show materials you use, or teach potential students their first word or phrase!
2) Show your personality
Smile – Make students feel welcomed to your online classes!
Be yourself – Show or tell something interesting about yourself. Do you have special hobbies that students might enjoy discussing with you? Choose clothing or a background that really represents you.
3) Some other Tips
Keep it short – Just a few minutes is plenty of time.
Be natural – Do not read directly from a script! Look into the camera, make it as though you are speaking directly to your student.
Speak in all the languages in which you are fluent – You don't need to say the same thing again in every language, but you can move from one language to the next as you speak. We recommend adding subtitles so that students can more easily tell what you are saying in each language.
Think of your students – The care you take in preparing for your video shows students not only what you think of yourself, but how they can expect you to prepare for your classes with them.
Mention italki – Doing this and adding a link to your teacher profile in the description will help people find and book your classes on italki.
Step 3: Record and upload your video to italki 
Introduction videos are a great way to introduce yourself to students before your first lesson! Have fun, and if you have questions or concerns about your video, please contact italki support.
Read more: How do I record and upload a video to italki?
Related articles
Video Introduction Guidelines and Requirements
How do I record and upload a video to italki?
How do I become an italki teacher?
How do I add my video introduction link to my teaching profile?
Profile Photo Guidelines and Requirements
Sample Online Introduction




Introduction To Class….Introduce Yourself by Explaining Your reasons For Enrolling In A Course of Study 

My name
is Coy Jones. I am a transfer student with junior standing at the CUNY – SPS
Online Baccalaureate Program. I am a communicator who understands how vital it
is becoming for individuals to expand their knowledge in order to successfully
compete in our current economic times. Technology is becoming increasingly
interactive, forcing individuals to exercise a more proactive approach when
seeking employment, educational opportunities, and making life decisions. For
example, no longer can an individual hope for a smooth transition from high
school to college and into the workforce. Rather, individuals must begin to market
themselves in all available venues as early as possible. Additionally, as
technology has advanced, industries have been thrown open to a wide variety of
cultures, increasing the flow of information and driving up the standards
individuals are expected to meet.

I
recognize, as a young adult, it is critical that I make the effort to continue
to challenge myself to excellence while building upon my ability to communicate
across cultures and disciplines, which will allow me to recognize opportunities
to excel. As a student-athlete living in the diverse community of Southern
California, I have experienced what some consequences can be when
miscommunication arises between cultures, due to cultural contrasts. I am
hoping my semesters spent at CUNY will provide me the tools I will need to
positively effect change throughout my environment. I feel the online
baccalaureate program will afford me the opportunity to become familiar with
all types of technology while leaving me free to operate from the convenience
of my home.

Regarding
special interests, I maintain a website ( www.fireandicexoxo.com ) and am an active participant on
a variety of blogging websites.

I am
excited to begin the Fall 2011 coursework and wish all my classmates the best
of luck as the semester commences.

---




Introduction with Self-Description….Introduce Yourself by Posting a Few Words which Summarize your feelings toward Technology and Substantiate Those Words in the Discussion.

Pro Technology Student 




Hello,
my name is Coy Jones.

I am a transfer student with junior standing at City
University of New York – School of Professional Studies. I am a student-athlete
from Southern California who has extensive experience with digital technology
and communication as I maintain several websites, detailing my academic and athletic
accomplishments. My websites also showcase samples of my writing as I discuss
my perspectives on a variety of subjects. 
In America's digital age where technology is a huge part of most
everyone's daily life, I feel it is imperative to be become as proactive and
forward-thinking as possible.




I do
believe technology has opened the door and allowed information to flow freely
between societies, cultures, and individuals. This has enabled individuals to
become more independent as they no longer must hunt down information or wait
for traditional medias (television shows, film, books, magazines, radio
programs, etcera) to be made available with the information they need. Instead,
the information is easily accessible through the Internet. The advent of technology
has greatly benefited our society.  However,
there are critics who say the technological advances may, in fact, be
dangerous, especially for the younger generation who may or may not understand
how technology can harm one's image. For example, it has been suggested that
the younger generation misuses the power of technology by accessing, sending,
viewing, and sharing inappropriate material, acts which could negatively impact
their future. However, I feel technology has become a crucial and defining characteristic
of not only society but the individuals within it. Thus, technology can be seen
as a replacement for traditional medias such as television and film which, if
seen in this light, means technology is no more likely to be misused than were
traditional medias, especially in light of the many software safeguards that
are available for download. 



Introduction to Online Coaching
Programs > All Courses >

Introduction to Online Coaching
More in :
Credentialing Path
Specialties Path
All Courses
Self-Directed Courses
Upcoming Classes

Mentor Coaching: 09/10/2018

Foundational: 09/11/2018
Body-Mind Life Coaching™ Specialist Certificate: 09/11/2018
Coach Approach: 09/11/2018
Coaching Skills Practicum: 09/12/2018
Coaching for Personal Resilience: 09/13/2018
Image Guidance for Life Coaches: 09/17/2018
Foundational: 09/18/2018
Wellness Inventory Certification Training: 09/18/2018
Millennial Career Coaching: 09/18/2018
Wellness Inventory Certification Training: 09/19/2018
Introduction to Relationship Coaching: 09/19/2018
Body-Mind Coaching Tools for Wellness™: 09/25/2018
Purpose Clarity® Program: 09/25/2018
Seasons of Change: 09/27/2018
Foundational for Christian Coaches: 10/01/2018
Coaching Ethics IQ: 10/03/2018
Advanced Job Search Coaching: 10/09/2018
Marriage Coaching: 10/11/2018
How to be Direct without Crossing the Line: 10/12/2018
Coach Approach: 10/15/2018
ICF Core Competency: 10/16/2018
Money Coaching: 10/16/2018
Change Your Questions, Change Your Results: 10/22/2018
Foundational: 10/23/2018
Unlocking Transition Anniversaries for Growth and Healing: 10/25/2018
PeopleMap 6 Step Leadership Coach Approach Program: 10/30/2018
Group Coaching: 11/05/2018
Coach Approach: 11/12/2018
Grief Coaching: 11/28/2018
Introduction to Online Coaching
Methods, Ethics and Social Networking
During this course, you will learn about the methods and ethics of online coaching, and how to maintain a responsible online presence. We will start with defining online coaching and differentiating it from other mental health services, examine how to conduct and enhance your online coaching client relationship by looking at disinhibition and presence. We will then look at the ethics of conducting coaching online, study some ethical dilemmas regarding the possible pitfalls of social and professional networking, and finish by looking at further uses of technology in coaching – telephone and video – before seeing how all these methods can blend together within a case vignette.
Five Lessons
An Introduction to Coaching Online: Considerations and Definitions
Conducting and Enhancing your Online Coaching Client Relationship
The Ethical Side of Online Coaching
Maintaining a Responsible Online Presence
Telephone, VoIP and Coaching via Videoconference
Learning Objectives
Participants will be able to define the differences between coaching and other mental health services
Participants will be know how to conduct and/or enhance their coaching relationship using technologies such as text, audio and video
Participants will be able to consider the ethics of practicing online in relation to their own practice
Participants will be able to manage their online presence responsibly
Before receiving credit for this course, students will need to complete the lessons and pass a final exam.
---
To complete the course you will need to have access to a computer/tablet and should be comfortable using the Internet as you will be working on an e-learning platform. You will be required to answer experiential questions the course and you will receive individualized feedback from your Learning Coach throughout the course. Students will have one year to complete the requirements for this course.
Course Prerequisites
No other courses required
Register for this course
Testimonials
Last year I completed the online coaching course. The course was professional and informative. i found the information to be extremely accurate. I just finished my dissertation on technology in counseling and the information on the history of technology in the helping profession was the same. That was great news to me. I felt reassured my literature review was on track. I found the class reaffirming.
– Lynne O., PhD, LPC, DCC, NCC, GCDF-I
About Self-Directed Courses
Class Type
Online
Credit hours
5
Tuition
$200.00
Course instructors
DeeAnna Merz Nagel, LMHC, BCC, CIHC
Upcoming Events
Thu
Fri
Sat
Sun
Mon
Tue
Wed
No resource/calls scheduled for this day
No resource/calls scheduled for this day
No resource/calls scheduled for this day
No resource/calls scheduled for this day
No resource/calls scheduled for this day
No resource/calls scheduled for this day
No resource/calls scheduled for this day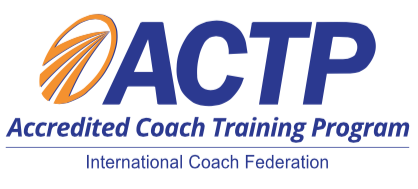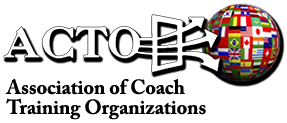 Programs
Resources
Blog
About
Contact
Terms of Use
Privacy Policy
Student Policies & Procedures
Copyright © 2003-2018 Institute for Life Coach Training, All Rights Reserved..
The Institute for Life Coach Training reserves the right to alter or modify its program offerings and/or requirements at any time; to offer courses in accordance with demand, availability and business dictates; to introduce or modify certification levels; and to make other changes as necessary or desirable in their programs and activities.